Welcome to
Nursery Goodall class
The adults working in Nursery this year are:
Mrs Holmes – Nursery Class Teacher.
Mr Morrisey – Nursery Nurse.
Welcome to our new Nursery Goodall class page!
We are named after a British scientist who became famous because of her detailed study about chimpanzees.
We will be learning all about her animal research throughout the year and will share our expertise with you during a celebration assembly on Thursday 20th June 2019!
Summer

term 2019
Welcome back to our last term of the year together. Our summer term adventures will include lots of growing including planting, installing our own wormery and first hand experience of the lifecycle of a butterfly.

Thankyou to all parents and carers who continue to support us on our nursery journey. Please ensure your child's reading folder is brought into school every day, and each Friday we will open the nursery library for children to choose their own story to take home for a week.
Please continue to keep checking our page for updates of our nursery learning journey.
We look forward to sharing further experiences and exploring the fantastic opportunities waiting for you at nursery Goodall class.
If you have any questions or concerns, please do not hesitate to ask.
Mrs Holmes
Take a look at our curriculum map to see some of the exciting things we have planned this year!
Our Curriculum
In Nursery, we follow the Early Years Foundation Stage Curriculum. This has PRIME and SPECIFIC areas of learning.
The Prime areas are-
Personal, Social and Emotional Development
In this area we support children in developing their self esteem, confidence and independence. We learn to play together, take turns and share.
Communication and Language
In this area we support children to develop their listening, comprehension and speaking skills. We learn to take turns in conversation and remember what others have said and we enjoy listening to lovely stories, we sing lots of songs and nursery rhymes too
Physical Development
In this area we support children to develop their large and small motor skills such as climbing, running and balancing as well as using tools such as scissors and pencils. We also develop our self help skills and develop independence in dressing and taking care of ourselves.
We also work on 4 Specific Areas of Learning. These are...
Literacy
Our focus is around enjoying lots of lovely stories and rhymes, we work hard on developing our ability to hear and differentiate sounds in the environment as this will support us in learning phonics later on.
We spend lots of time developing pre writing skills through large and small motor work such as using spades and brushes outside and malleable materials and tweezers inside. We also give the children lots of chances to explore mark making for real purposes.
Mathematics
Maths in nursery is very practical and based on the world around us. We learn to count, recognise and order numbers and to perform simple calculations but all in a practical and playful way. We learn about time, shapes, length, capacity and weight too - again all through using our well planned resources to play and learn at the same time.
Understanding of the World
In this area we learn about nature and the world around us, we learn about traditions in our lives and those of other people. We use technology for a range of purposes to support us in our learning too.
Expressive Arts and Design
In this area we explore lots of ways to be creative. We explore colours, textures and a wide range of different media to show our thoughts and feelings. This may be through paint, blocks, music, dance, technology or role play.
Family Phonics at Banks Road Nursery.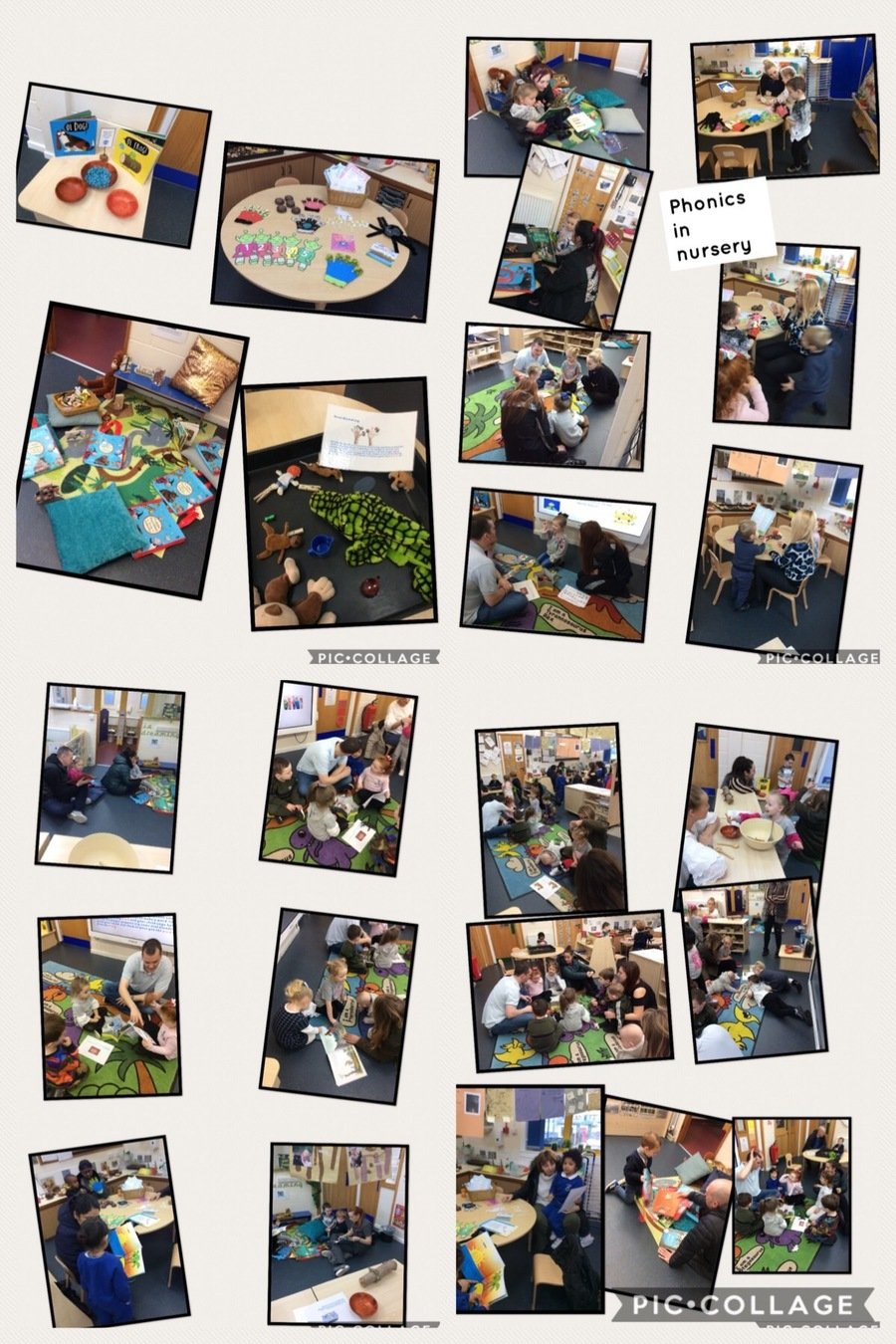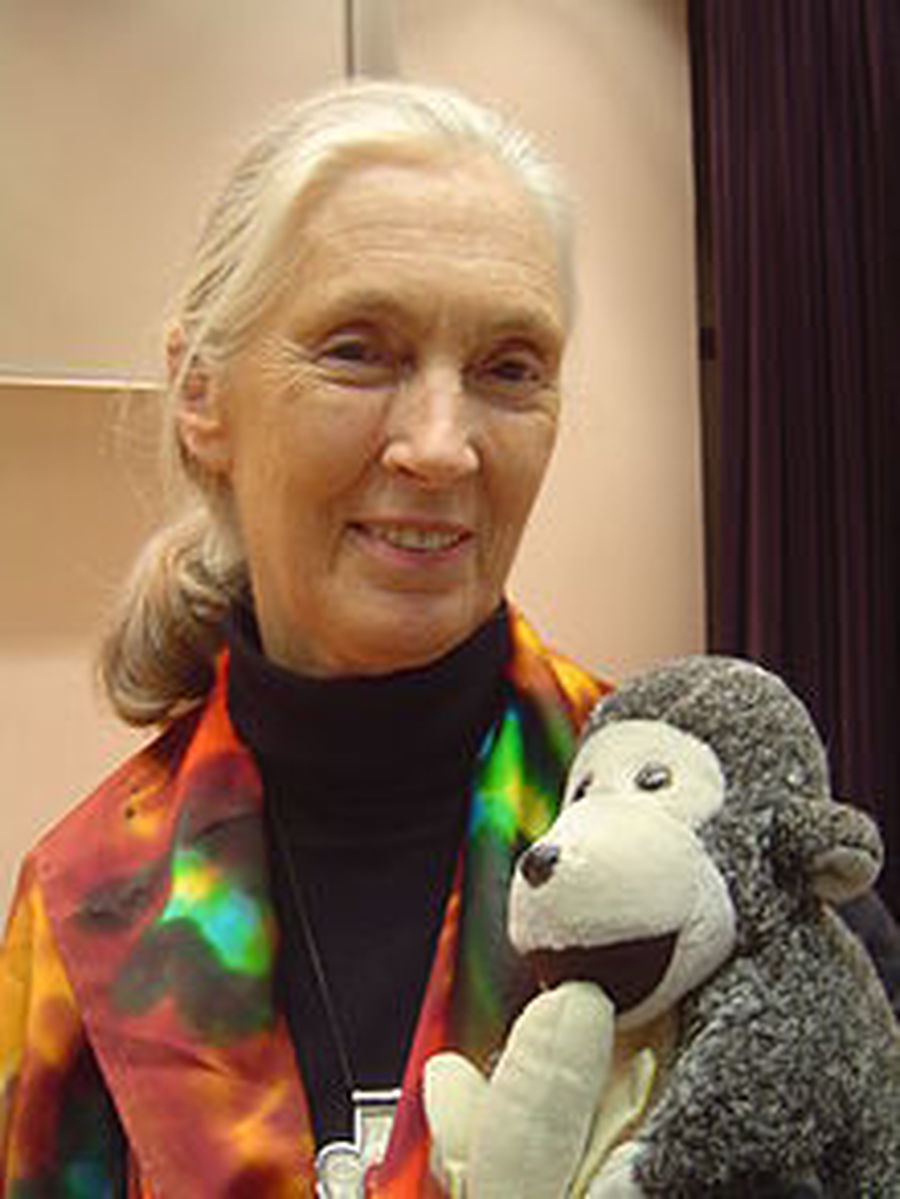 Jane Goodall
Make an early start on your research skills by finding out some information about me! Ask your grown ups to help you!
Where do my favourite animals the chimpanzees live?
What do they eat?
What do you think my favourite toy as a child was?
Watch a short animation of our Scientist here: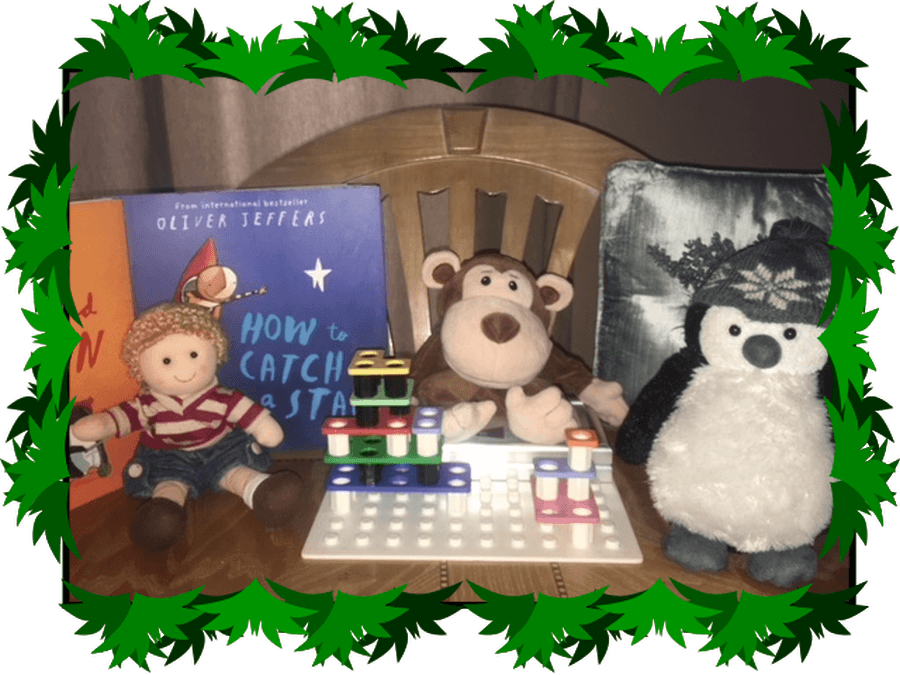 Meet our class mascots!
We have three class mascots who cannot wait to meet you and join in with our nursery adventures.
Pete is an enthusiastic young boy with a love of learning from books, in particular picture books. Some of his favourite stories include Lost and Found, Up and Down, and How to Catch a Star.
Marvin the maths monkey is exceptionally excited about all things number and shape. His favourite toy to play with in nursery is Numicon, and he cannot wait to share his Numicon games with you all.
Penguin can be quite shy. He watches nursery friends quietly to check if they are okay. He is known for sharing something quite wonderful with his nursery friends. When they are feeling sad, lonely or afraid he gives the best squishy hugs in the world.
Some useful information.
Here at Banks Road Nursery, we love to learn through play and will have lots of fun as we work together this year.
Some important things to remember when your child starts in Nursery are:
– we play outside lots of the time so please make sure your child has appropriate clothing (wellies and waterproof coats – nursery will provide waterproof suits)
– please make sure you put your child's name in all their clothes (including coats etc)
– playing can sometimes be messy so send in a change of clothes to keep on their pegs, and don't be surprised if they do get messy as that means they have had a busy, exciting day and learned lots!

Things you can do to help your child be ready for school are:
– support your child as much as possible to get themselves dressed (coats and shoes especially)
– share stories and sing songs
– practice counting in real life (going up the stairs, getting plates out etc)
– spend time playing outside (splashing in puddles, looking for changes in nature etc)
-make sure your child has a good bedtime routine, if they sleep well they will learn well !

Experiences your child will have include:
- lots of time to play indoors and outside, with well planned opportunities to learn.
- time to work with their key person, learning new things.
- opportunity to go out and about to have new experiences in the local environment.
Please find a list of key dates below
Summer 2 Key Dates
Tuesday 4th June- visit from frogs

W/b 10th June- Healthy Eating Week

Friday 14th June- Own Clothes Day

Friday 14th June- 'Banks Road Sponsored Mile'

Thursday 20th June Nursery Class Assembly

Tuesday 25th June- Cinderella theatre performance

Friday 28th June- French Day and Frozen Friday

Friday 12th July- 'Funny Hat Day'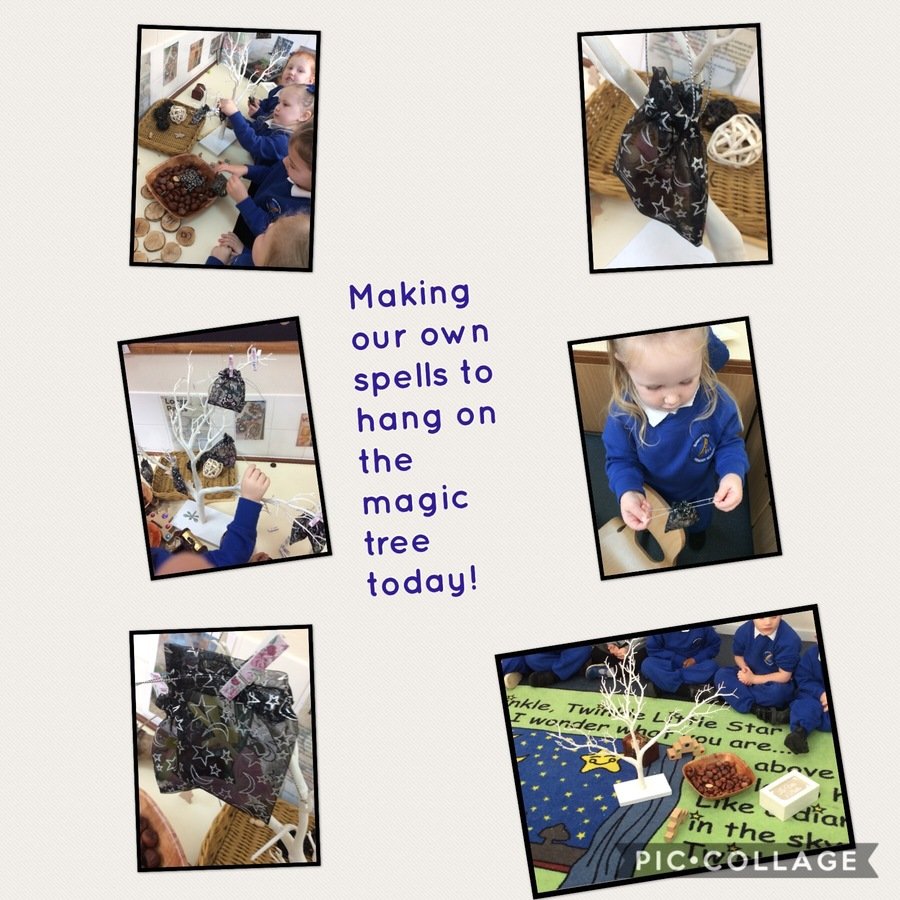 Some of our nursery adventures so far!
Please find any letters home here!
A great big Thankyou to all of our parents and carers who came to our Family Phonics sessions recently. We Truly appreciate your support!