"THIS IS FOR EVERYONE" - Sir Tim Berners-Lee
Welcome to Year 2 - Class 2S (Berners-Lee Class)
Summer 2
The main adults who work in Berners-Lee Class this year are:
Mr. Savage - Assistant Headteacher - teaches each morning

Miss. O'Connor - Teacher - teaches each afternoon

Miss. McCague - Trainee Teacher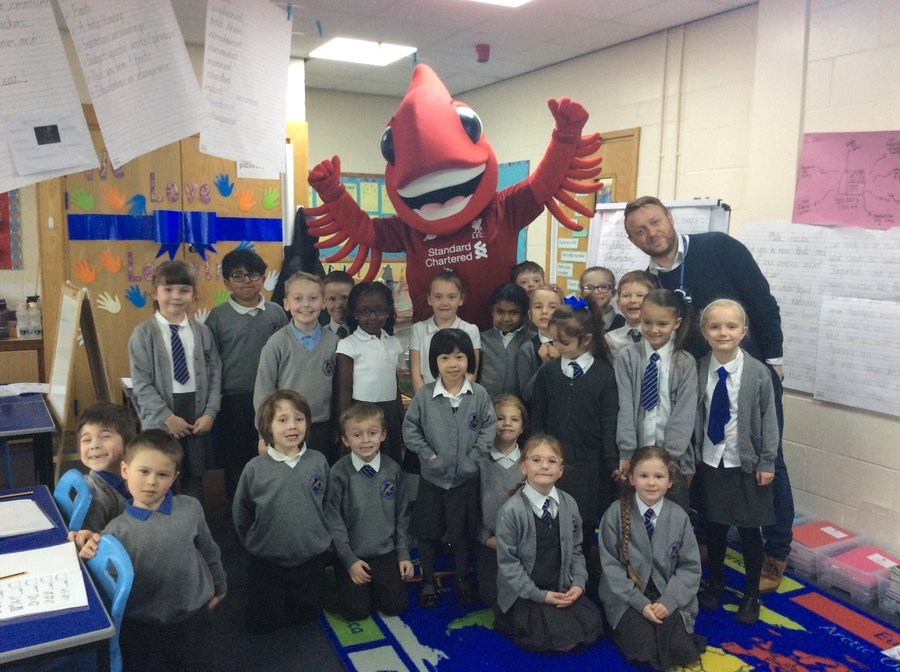 Message from Mr. Savage and Miss O'Connor
It is the final term of the school year but that does not mean that we are slowing down! All of the Year 2 children have undertake the statutory End of Key Stage Assessments in May. Results will be shared when the children's reports are sent out at the end of the year.
This half term in English we will be continuing our 'Talk 4 Writing' work with the story Tuesday by David Wiesner and A River by Marc Martin. In Maths we will be continuing the Year 2 Mathematics Mastery topics which we started in the autumn term.
Each afternoon, Miss. O'Connor will be working with Year 2S on everything from Science and Geography to Computing, RE, PSHE, DT and much more. Keep an eye out for our Curriculum Information newsletter for Summer 2 we will publish this on our website, on SeeSaw and the children will bring a copy home.
This half term we will be having a Dance session each week with a specialist dance teacher! Keep an eye out on SeeSaw each Friday afternoon for some exciting videos and photographs. All children need to wear their PE kits each Thursday and Friday this half term as PE will now be on Thursdays and Fridays.
Homework will be online and all children have passwords for MyMaths and Reading Plus. Spellings will be given out each Monday for a spelling test on Friday. Spelling lists for this half term are published on this class page. We have almost finished our spellings lists for this year but we will begin to go over some of the same spellings again (if we need more practice) or we will be bringing home some of the Year 1 and Year 2 common exception words that do not follow a spelling rule.
If you have any questions please do not hesitate to contact either myself or Miss. O'Connor.
Here's to a very successful final summer half term in Year 2!
Mr. Savage and Miss. O'Connor :-)
Letters to parents
Please find copies of the letters that have been sent home this year here:
Dates for diaries
Friday 7th June - class visit to see the new Garston bridge
Tuesday 11th June - class visit to Pizza Express (DT) and Museum of Liverpool (History) (Year 2S)
Friday 14th June - Own clothes day
Wednesday 19th June - class visit to Liverpool Anglican Cathedral and Liverpool Metropolitan Cathedral (RE and Art)
Tuesday 25th June - Cinderella performance for the whole school - 1.30pm
Wednesday 26th June - class visit to Claremont Farm and Raby House Farm (Geography)
Friday 28th June - French Day
Please find this half term's spelling lists. Spelling will be sent out each Monday. Spelling tests are each Friday. The spellings we have this half term will be from the Year 1 and Year 2 common exception word lists that our class have been struggling with this year. This half term the spellings do not necessarily follow a spelling rule:
Curriculum Newsletter to parents
Please find a downloadable copy of this half term's newsletter. Previous newsletters are archived below:
In response to many requests from parents, please find below downloadable copies of one year's end of year assessments (SATs). This is the level of reading comprehension and mathematical skills that we are aiming for at the of the year:
| Name | |
| --- | --- |
| 2017EngKS1ReadingPaper1.pdf | Download |
| 2017EngKS1ReadingPaper2.pdf | Download |
| 2017MaKS1Paper1Arithmetic_PrimaryTools.co.uk.pdf | Download |
| 2017MaKS1Paper2Reasoning_PrimaryTools.co.uk.pdf | Download |
| Sample_ks1_EnglishGPS_paper1_spelling_PrimaryTools.co.uk.pdf | Download |
| Sample_ks1_EnglishGPS_paper2_questions_PrimaryTools.co.uk.pdf | Download |
Showing 1-6 of 6