Welcome to the page of Hawking's Class.
Stephen William Hawking was born 8th January 1942 and died 14th March 2018. He was an English theoretical physicist, cosmologist, and author. His book A Brief History of Time was on the best seller list for 237 weeks. That is a record! He had a slow form of motor neurone disease which meant that he was confined to a wheelchair and used a computer to speak. He could control his computer using a single muscle in his cheek.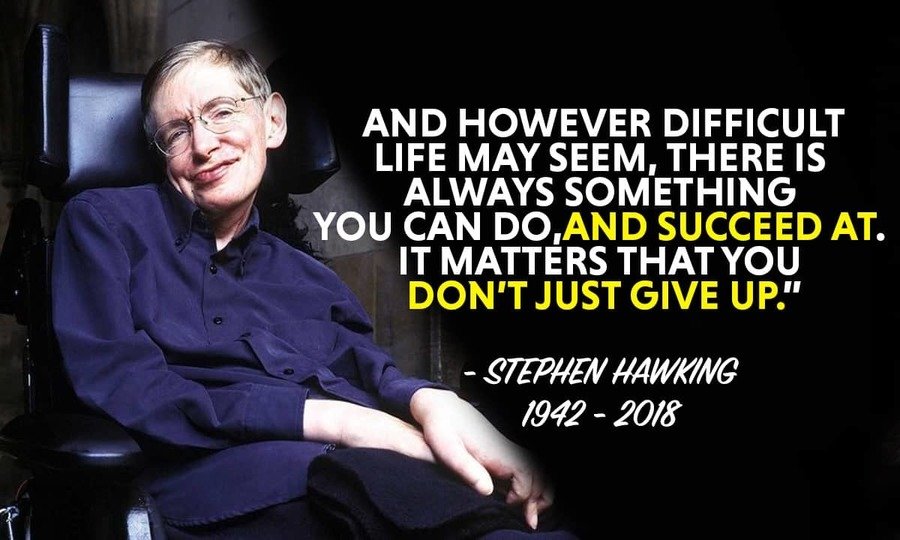 I am really happy to be joining the wonderful Banks Road Primary School and I am really looking forward to spending the year working with my new class.
Our class motto is:-
'To be ready'
'To be respectful'
'To be safe'
This year we also ave some amazing topics to discover including our first topic 'The Mayan's'.
In English, we are going to focus on developing our reading skills and using our vocabulary to write extended and interesting writing.
In Maths, we will be starting on Number and Place value based on a mastery curriculum.
This year we have many interesting topics to learn about. There will be a real push on cross-curricular learning which will embed all the skill sets across the curriculum area. Please see our Curriculum map for more information.
Homework will be online using My Maths and Reading Plus. Spellings and Times Table tests will be each Friday.
I am really looking forward to a great year at Banks Road.
Kind regards,
Mr Wheldon
Key Dates
19th - 21st September - Colomendy Residential
16th October 2018 BIlly Bob Buttons visit