Welcome to Year 5's Class Page. Our author is Michael Morpurgo, the author of many great books such as War Horse and Kensuke's Kingdom
NOTICES - Our class will be attending a trip to the Terracotta Warriors exhibit in Liverpool World Museum on Wednesday 25th April 2018
Curriculum Newsletter
Dear parents,
Please see the Curriculum Newsletter below for an overview of what we will be studying this half-term.
WORLD WAR 2 - EVACUEE DAY 2018
As part of our World War 2 studies, we have taken part in a World War 2 Evacuee day. We dressed as evacuees, practised an Air Raid drill and had our own VE Day party to celebrate the end of the War in Europe! We all had lots of fun and enjoyed stepping back in time. Have a look at the images below!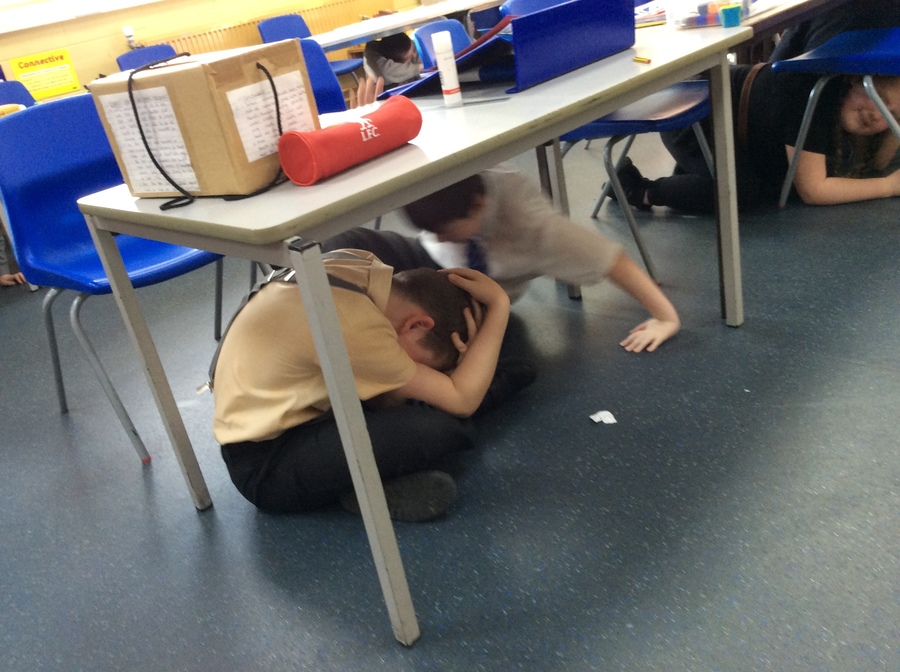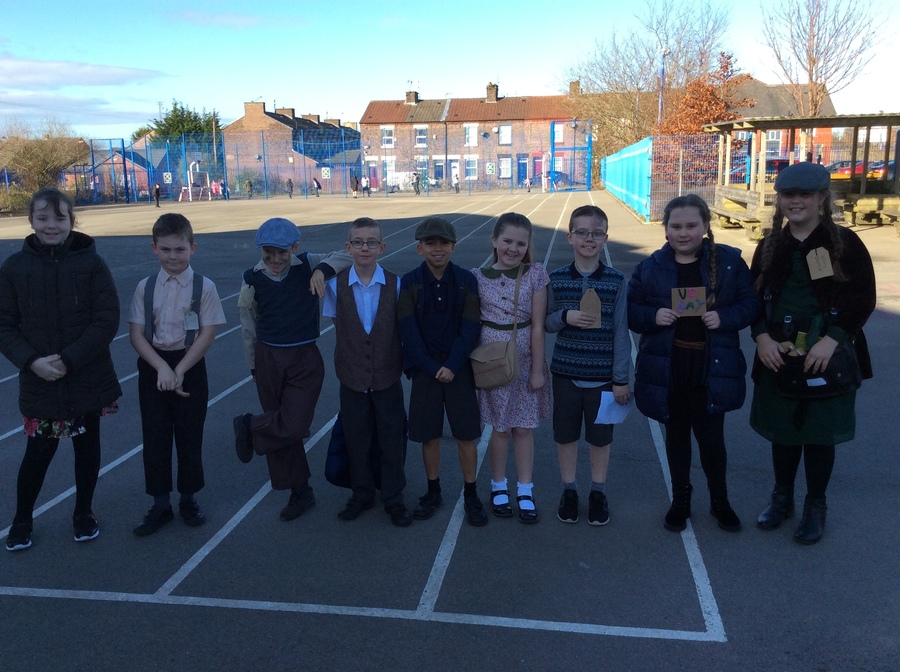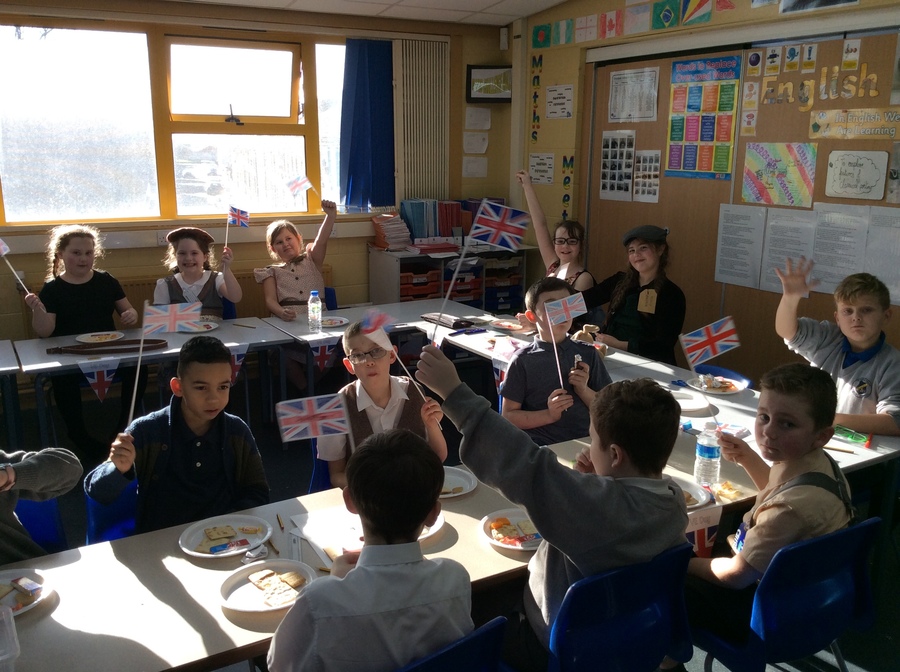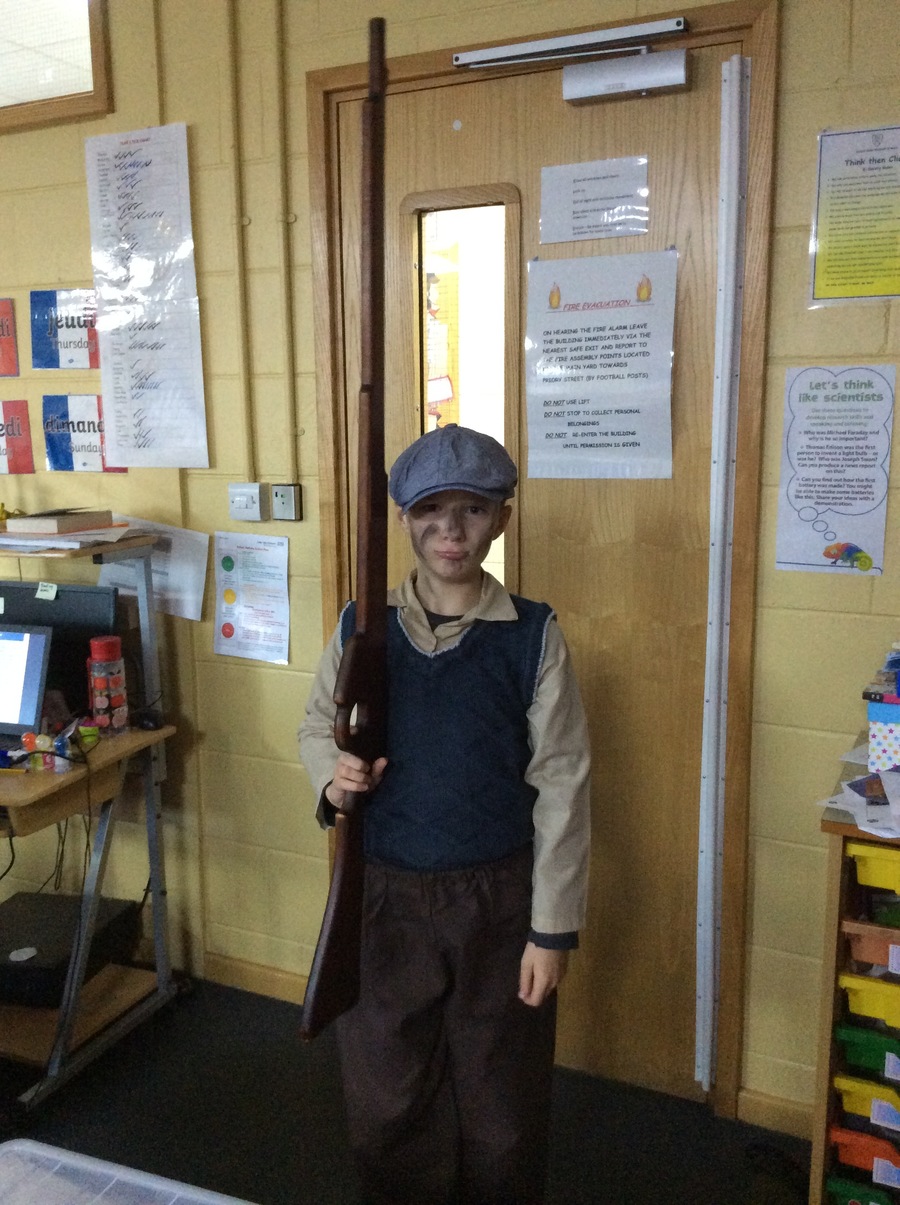 Welcome to Year 5
Welcome to our Class Page. Here, you will find key information about what we will be learning this year, links to useful websites and other information.
Key information for Year 5
Our class teacher is Mr McCartney and our Teaching Assistant is Ms Davies.
Our P.E days are Tuesdays and Fridays.
Children will need their P.E kits on these days. P.E kits should remain in school all week.
Homework will be given out on a Friday night and should be returned the following Friday. Children should try to read at home every night and always practice their spellings.
Parents: Please try to read at home with your child every night, even just for 5-10 minutes and then sign their home reading record. It really does make a massive difference to their progression in reading and all other subjects.
An overview of the Curriculum we are studying this year!
THE LIVING CHICKS PROJECT
We carried out an observation over time of the process of the hatching of a chick from its egg - we observed the importance of dander and humidity for the chicks as well as their intake of food and water throughout the week.
We also really enjoyed holding them! Have a look above!
SCIENCE TRIP TO THE ACADEMY OF ST. NICHOLAS
This half-term we were lucky enough to have a Science teacher from the Academy of St.Nicholas come to our school to teach us some lessons based on our topic of Light. After this, we were invited to the Academy to take part in s Science lesson using the state-of-the-art laboratories that the school provides.
We learned about how to use Bunsen burners safely, as well as using the 'squeaky pop' test to determine the presence of hydrogen in a test tube.
Have a look at the images below to see our experiments in action!
HIT THE BUTTON!
In Maths, we have been playing Hit The Button to aid with our basic skills. Click here to find the link!