Computing
Purpose of study
A high-quality computing education equips pupils to use computational thinking and creativity to understand and change the world. Computing has deep links with mathematics, science and design and technology, and provides insights into both natural and artificial systems. The core of computing is computer science, in which pupils are taught the principles of information and computation, how digital systems work and how to put this knowledge to use through programming. Building on this knowledge and understanding, pupils are equipped to use information technology to create programs, systems and a range of content. Computing also ensures that pupils become digitally literate – able to use, and express themselves and develop their ideas through, information and communication technology – at a level suitable for the future workplace and as active participants in a digital world.
Safer Internet Day 2019 - 5th February 2019
This year's Safer Internet Day took place on the 5th February and the focus was 'Together for a better Internet'.
As a school, rather than focusing on Internet Safety for one day, we chose to work on it for the whole week. We hope to continue this throughout the year.
Here are the books we have been looking at:
KS1 - DigiDuck
KS2 - Goldilocks
All classes, from Nursery to Year 6, were challenged to focus on stories about Online Safety in our Shared Reading. On top of this, each class were to produce a separate piece of work, which we displayed and presented in our weekly Celebration Assembly.
Mr. Reilly, the Computing Lead, delivered an assembly to children promoting the 'SMART' rules for being safe online.
Safe
Meeting up
Accepting
Reliablity
Tell someone!
Year 6 traveled to Anfield Stadium to take part in an Safer Internet Day event. The children participated really well and five of our girls were chosen as the best speakers from all schools who attended. They were recorded saying their 'Internet Pledges' to be used in official Safer Internet Day resources in the future.
Year 6 were also lucky enough to receive a workshop from Paul Bradshaw, our School Improvement Partner. He, again, discussed the importance of staying safe when using the Internet, apps and games. Please find his slideshow to the right of this paragraph.
Aims
The national curriculum for computing aims to ensure that all pupils:
can understand and apply the fundamental principles and concepts of computer science, including abstraction, logic, algorithms and data representation
can analyse problems in computational terms, and have repeated practical experience of writing computer programs in order to solve such problems
can evaluate and apply information technology, including new or unfamiliar technologies, analytically to solve problems
are responsible, competent, confident and creative users of information and communication technology
Attainment targets
By the end of each key stage, pupils are expected to know, apply and understand the matters, skills and processes specified in the relevant programme of study.
Subject content
Key Stage 1
Pupils should be taught to:
understand what algorithms are, how they are implemented as programs on digital devices, and that programs execute by following precise and unambiguous instructions
create and debug simple programs
use logical reasoning to predict the behaviour of simple programs
use technology purposefully to create, organise, store, manipulate and retrieve digital content
recognise common uses of information technology beyond school
use technology safely and respectfully, keeping personal information private; identify where to go for help and support when they have concerns about content or contact on the internet or other online technologies
Key Stage 2
Pupils should be taught to:
design, write and debug programs that accomplish specific goals, including controlling or simulating physical systems; solve problems by decomposing them into smaller parts
use sequence, selection, and repetition in programs; work with variables and various forms of input and output
use logical reasoning to explain how some simple algorithms work and to detect and correct errors in algorithms and programs
understand computer networks, including the internet; how they can provide multiple services, such as the World Wide Web, and the opportunities they offer for communication and collaboration
use search technologies effectively, appreciate how results are selected and ranked, and be discerning in evaluating digital content
select, use and combine a variety of software (including internet services) on a range of digital devices to design and create a range of programs, systems and content that accomplish given goals, including collecting, analysing, evaluating and presenting data and information
use technology safely, respectfully and responsibly; recognise acceptable/unacceptable behaviour; identify a range of ways to report concerns about content and contact
Banks Road Primary @BanksRoadSch
01:01 RT @BanksRoadEYFS: So impressed with @BanksRoadEYFS nursery children and their use of props for the @mathswithparents activities. Keep them…
01:00 @BanksRoadEYFS @ReadingatBR That looks delicious! Well done to our nursery superstar! 👍
30 Mar @BanksRoadEYFS @ReadingatBR https://t.co/ZogcuShnF1
30 Mar RT @OliverJeffers: Today's #stayathomestorytime is 'The Day the Crayons Quit'. I MAY have asked for a little help with this one, tune in la…
28 Mar RT @SI_Liverpool: To all our amazing & dedicated education colleagues working in hubs, settings and schools across the city, we thank you f…

Parents:
All children will be receiving a 'Digital Parenting' magazine for you. This magazine has lots of different articles and tips surrounding the issues of parenting in a digital world. Please read the magazine to gain ideas and help of what children, and you as parents, are facing.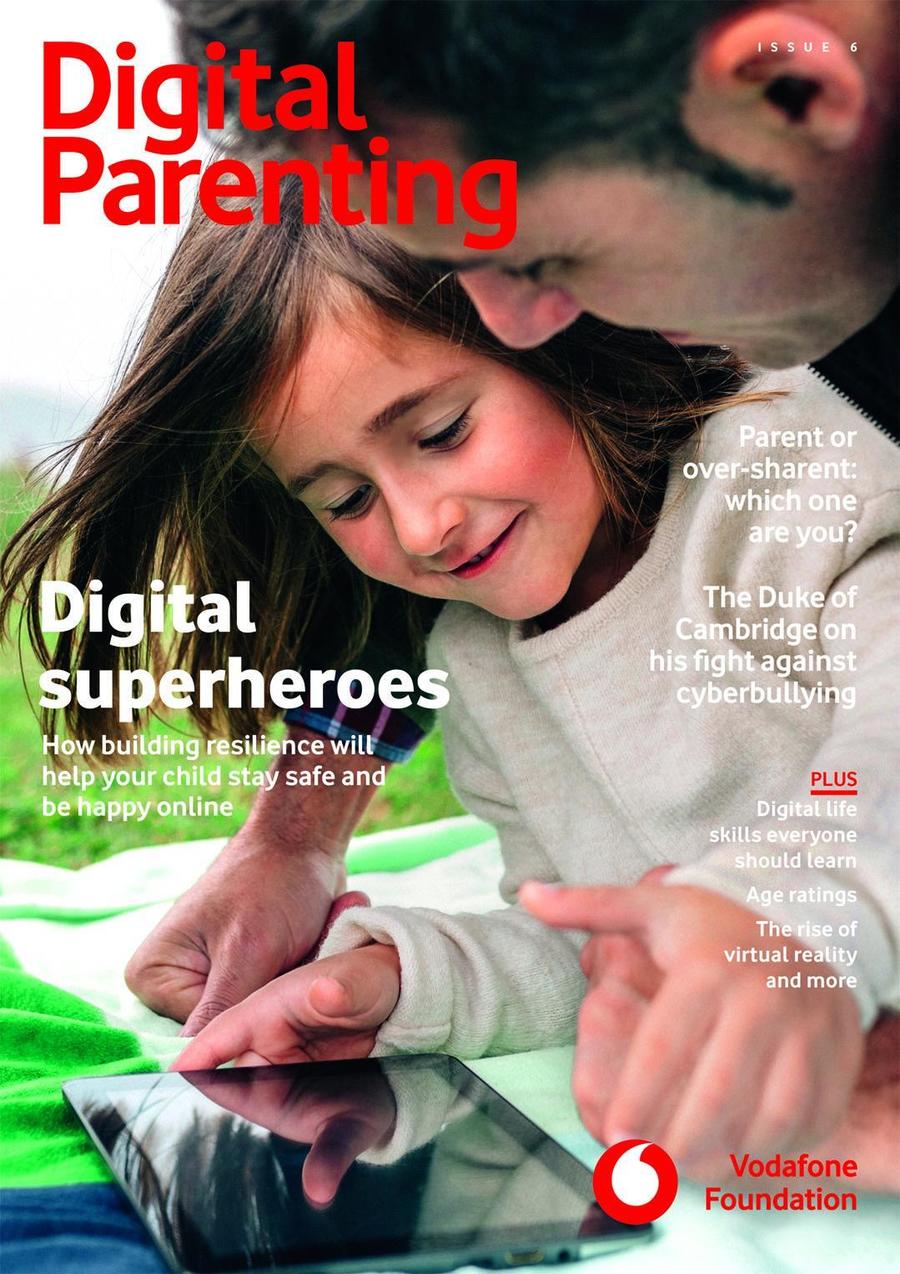 Paul Bradshaw, our School Improvement Partner, also delivered a session regarding 'Online Safety' to parents. Please find his slides below.
Year 6 presentation with Paul Bradshaw: