Tournaments, Fixtures and Results
At Banks Road Primary School, we are always striving to be the very best at all we do. We are particularly proud of our sporting success.
Please see below for information of the sports tournaments and fixtures that we have entered, as well as the results!
Sporting Event
Date/s Entered
Location of Event
Year Group/s
Result/s

Badminton Tournament
11th October 2018
Fazakerley High School
Years 5 and 6

2nd place - Qualified for City Finals

Badminton City Finals
17th October 2018
St Margarets Academy, Aigburth
Years 5 and 6

Quarter-Finalists

Football Competition
16th October 2018
Liverpool Academy
Year 2

Dovedale L 2-3

Smithdown L 2-3

St Annes Stanley W 5 -0

Christ the King W 1-0

Futsal Tournament
3rd and 17th October 2018

Archbishop Beck Tennis Centre, Fazakerley

Years 5 and 6

3rd place

Indoor Athletics

November 2018

SFX

Year 5 and 6

5th place

Football Competition

December 2018

Liverpool Academy

Year 3

Semi-Finalists

Girls Football Competition

February 2019

Simpson Ground

Year 5 and 6

Quarter Finalists

Year 4 Football Competition

February 2019

Liverpool Academy

Year 4

Group Stage

Futsal County Finals

March 2019

Archbishop Beck Tennis Centre, Fazakerley

Years 5 and 6

3rd place

Year 5 Football Tournament

March 2019

Liverpool Academy

Year 5

Semi-Finalists

Year 6 Football Tournament

March 2019

Liverpool Academy

Year 6

Group Stage

Swimming Gala

March 2019

Liverpool Aquatics Centre

Key Stage 2

Swimming Gala

April 2019

Liverpool Aquatics Centre

Key Stage 1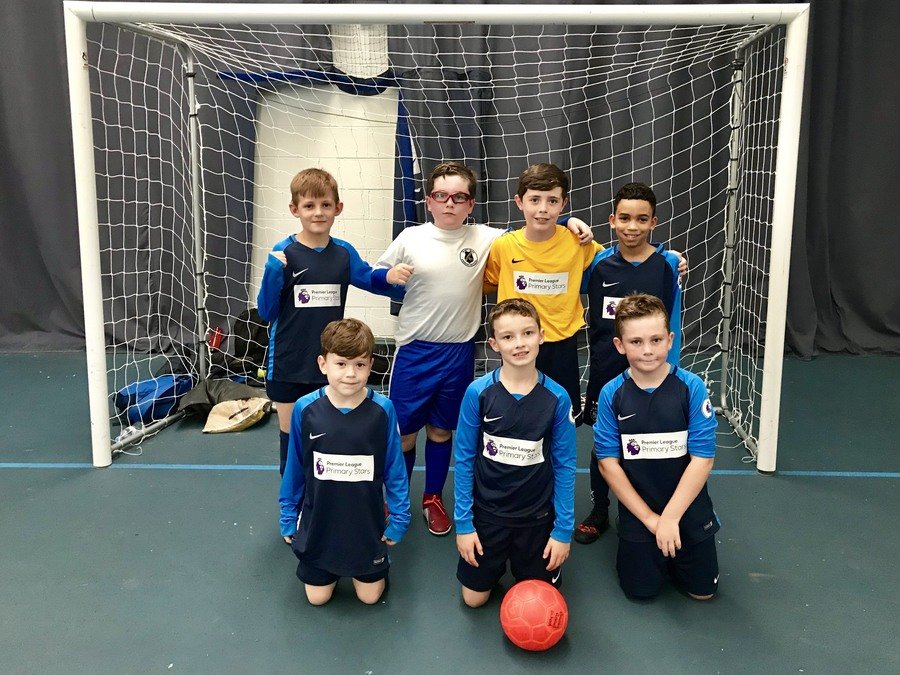 Year 5/6 Futsal Team (October 2018)