School of Sanctuary
A School of Sanctuary is a school that is committed to being a safe and welcoming place for all, especially those seeking sanctuary. This could be people whose lives were in danger in their own country, who have troubles at home or are just looking for a space of safety.
A School of Sanctuary is a school that helps its students, staff and wider community understand what it means to be seeking sanctuary and to extend a welcome to everyone as equal, valued members of the school community. It is a school that is proud to be a place of safety and inclusion for all.
Banks Road Primary School is one such school. We achieved School of Sanctuary status in July 2018.
There are three simple principles to being a School of Sanctuary:
Learn about what it means to be seeking sanctuary.
Take positive action to embed concepts of welcome, safety and inclusion within your school and the wider community.
Share your vision and achievements – be proud!
A visit from Levi Tafari
On Tuesday 20th February, Banks Road was treated to a visit by well-known Liverpool poet Levi Tafari. He presented a whole school assembly and then worked with Year 4 and Year 5. The children produced some amazing poetry with Levi and had a lot of fun performing it to their classes.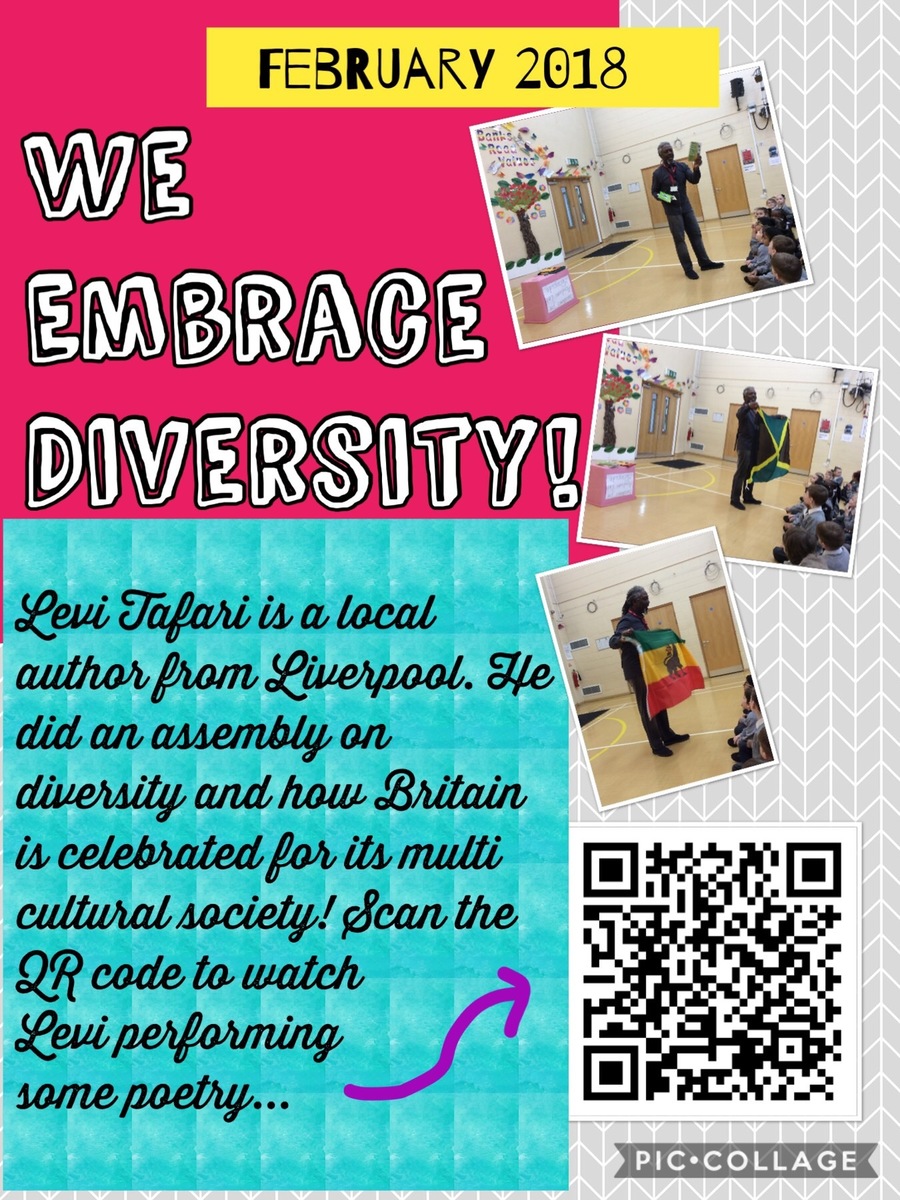 Our School of Sanctuary Journey
Banks Road are enjoying embracing all things that being a 'School of Sanctuary' entails! We are continuing to have special visitors who are delivering empowering workshops that really encourage the children to think about the wider world. We are enjoying getting involved with Black History Month, Anti- Bullying Week and many more to come. Enjoy the slideshow of our journey so far...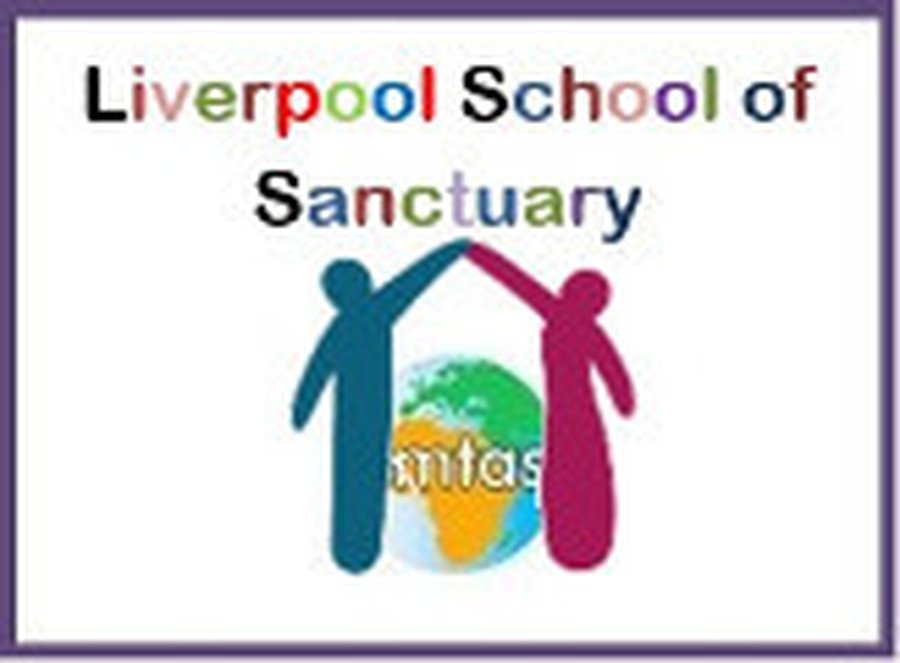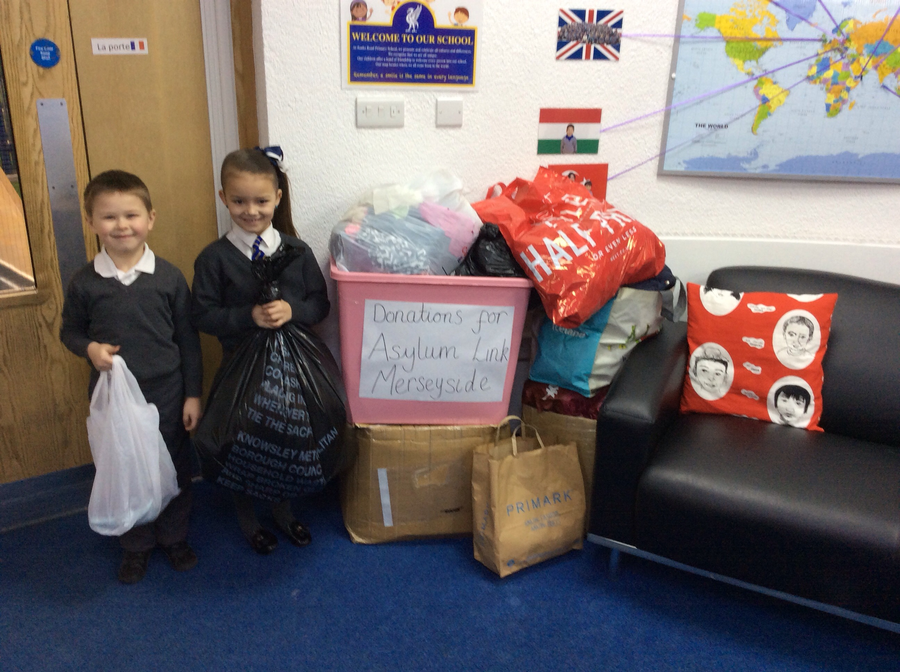 Such generosity!
The children and parents/carers of Banks Road have been amazingly generous. Look at the image above to see all of the clothes donated for Asylum Link Merseyside.
Asylum Link is an organisation dedicated to assisting Asylum Seekers and Refugees in Liverpool and to raising public awareness around refugee issues.
It is a welcoming and safe place for people from all countries to meet, relax and find out about the city they have arrived in.
Find out how else you can donate by visiting http://www.asylumlink.org.uk/
Hands of Friendship Day!
Our Hands of Friendship Day was a massive success! Thank you to all the classes for your hard work, I was blown away by your performances/presentations in our celebration assembly. Also thank you to Gill Rowland for coming to watch our assembly and celebrating with us! We are raising awareness to countries that have suffered conflict. Each class had an adopted country which they researched and did lots of work around. We had traditional dances, songs in different languages, art and much much more!